Will Canada Allow Private Casinos? Let's Find Out
In late November 2020, two gambling-related bills were tabled before the Canadian parliament for due deliberation and apparent passage. The bills went by the names C-218 and C-13 and were both expected to provide frameworks for the decriminalization and regulation of the Canadian gambling market.
So, will Canada allow private casinos? Well, let's find out
A Look at The Bills
The first proposal, Bill C-218, also known as the Safe and Regulated Sports Betting Act, was drafted by MP, Kevin Waugh. Its key aim was to repeal the entirety of section 207(4)(b) of the Criminal Code and subsequently decriminalize single-events sports betting.
After several months of deliberation in the House of Commons, where it received overwhelming and bipartisan support, Bill C-218 was eventually passed on February 21, 2021. It was thereafter taken to the Justice Committee for further discussion and fine-tuning in accordance with Canadian national law.
The second law, An Act to Amend the Criminal Code (Single Event Sports Betting), popularly known as Bill C-13 was also fast-tracked through the first stages in the House, with the second reading beginning in February 19, 2021. The bill was sponsored by the government and was introduced to the House of Commons by David Lametti, the Federal Justice Minister. Unlike the C-218, however, this bill only proposes amending section 207(4)(b) instead of a full repeal.
So, Will Canada Allow Private Casinos?
Once passed, Bill C-13 will make it legal for a provincial or territorial government to license entities or individuals to own and manage single-event lottery schemes within their jurisdictions. So, even without explicitly legalizing private casinos, this law allows for their establishment, subject to approval by the relevant governments.
Indeed, there are thousands of private casinos operating in Canada, or rather, serving Canadian players. Most of these casinos - especially those that operate online - have been offering single event bets long before legislators even thought of changing the law. As the Canadian Gaming Association reports, Canadians wager over $10.5 billion every year, yet only $500 million of this goes through the legal government lotteries. Over $10 billion is wagered through offline casinos and illegal domestic bookmakers, both of whom offer single-event bets.
Essentially, Canadian leaders, led by the Government of Ontario want a larger chunk of the sports gambling cake as they seek to create new jobs, realize more tax revenues, reduce the amount of funds that go to criminal elements and foreign countries, and reinvigorate a badly bruised economy. Of course, the decision to liberalize the industry and allow for private investment and management will not be without critics. A large number of people are concerned about potential exploitation of children and other vulnerable groups by greedy casino operators, which may result in socially costly gambling addictions. It remains to be seen how the two levels of government will regulate the industry but hopefully, they will take all these concerns into consideration.
The Future of Gambling in Canada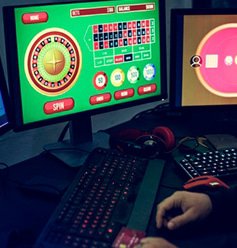 The biggest beneficiary of the sweeping industry reforms will be Ontario, the country's largest and most populous province. The provincial government estimates that a well-regulated and liberalized market would be a big step towards reclaiming more than $500 million, which the city loses every year to illegal gambling activities. Add that to the thousands of direct and indirect jobs that will be created and the direct tax revenues that the province could potentially generate with a few tweaks of their gambling tax rates.
Last but not least, there is a huge chance that Ontario will attract massive investments from sportsbook companies, particularly from the US, where online gambling is still restricted. This is even more impressive when you consider the fact that most of the US states that border Canada (including Michigan, and New York) have not fully legalized sports betting and thus Ontario will be a sort of gambling destination for residents of these states.